We believe all rangatahi leaving care should have the same opportunities in life as other young New Zealanders. With the right support, coaching and mentoring, they have the potential to thrive and lead fulfilling lives.
For almost 20 years, our transition to adulthood service has walked alongside rangatahi on their journey to adulthood, encouraging them to live their best life after having been in care.
As with all young people transitioning to adulthood, rangatahi leaving care need to have safe and secure accommodation, rewarding work, opportunities for continued education, and enough money to live on.
We support rangatahi, aged 16-21, and help them navigate the challenges that come with growing up in Tāmaki Makaurau. Our mahi helps equip rangatahi to achieve more and aim higher — unleashing their potential and encouraging them to build connections with their friends, peers, and community.
Being in trusting relationships is important to us all. Supporting rangatahi to develop trust starts with building a relationship with their personal advisor, who mentors and coaches them through their next steps to independence.
The team are courageous advocates for the rights of rangatahi, putting their voices at the centre of the work.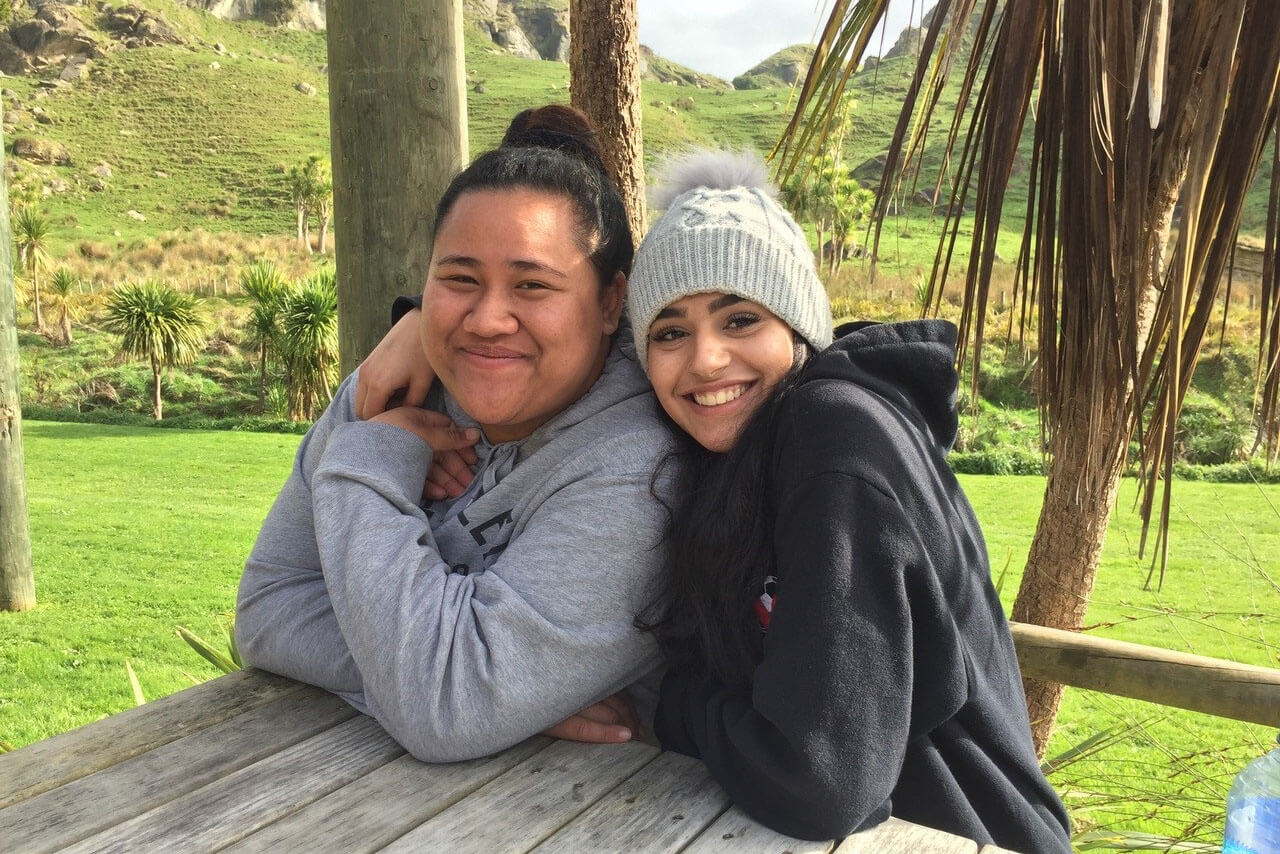 Belonging – quality relationships
Quality relationships help create a sense of belonging, which is  fundamental to good practice
The use of core therapeutic principles of geniuneness, unconditional positive regard and empathy, alongside approaches that are trauma-responsive and culturally and developmentally appropriate, create an attachment relationship grounded in safety, inclusivity, acceptance and compassion.
"We have that kind of shared experience and I feel comfortable with them. I don't have to explain what living in state care is like – like I do with my other friends."
– Tahirah, a graduate of the Transition to Adulthood service, now working for the Ministry of Education after completing her honours degree.