People are everything at Dingwall Trust and it takes special people to do this mahi. Meet some of the team who help bring Dingwall Trust's purpose to life!
Our care team is at the forefront of delivering care, and support for the tamariki, rangatahi, and whānau. Our live-in caregivers create a nurturing home with regularity and routine, providing safety and predictability. When they take leave to recharge their batteries, relief caregivers – well known to tamariki – take their place and maintain continuity of care and daily rhythms.
Every caregiver and personal advisor is passionate about their role and dedicated to promoting positive outcomes for tamariki and rangatahi. The whole team works to help tamariki and rangatahi overcome and heal from the trauma of their past so they may move forward into a hopeful future.
"No two days are ever the same in this job and it is a privilege to be able to provide a home for rangatahi when they need one."
Chris Kelly, senior caregiver
Learn more about Chris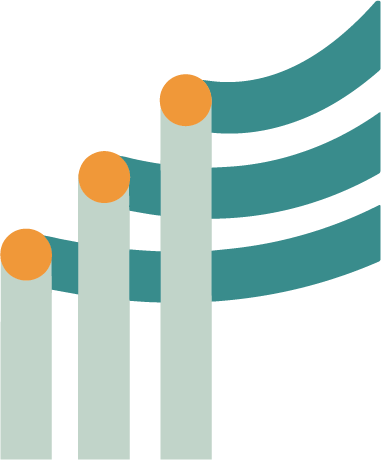 Claudine Young
Chief Executive Officer
Claudine has headed up Dingwall Trust since October 2018. She has a background in both social work and managing not-for-profit organisations, previously as CEO of CanTeen New Zealand and at large organisations in the UK. Claudine is passionate about advocacy for tamariki and rangatahi and their whānau. Claudine is committed to achieving outcomes of belonging, wellbeing, growth and empowerment for all.
Nicola Dunlop
Manager, Residential Services
Nicola joined Dingwall Trust in May 2019 and is responsible for the tamariki and rangatahi, caregivers and social workers. Nicola was previously at CanTeen New Zealand, where she managed youth workers across the Waikato region. She also worked closely with tamariki and carers in her senior management role at Porse. Nicola is also passionate about improving outcomes for tamariki and is committed to helping each one find their greatness within.
Uinita Vao
Manager, Transition to Adulthood Services
Uinita has been with the Dingwall Trust transition to adulthood team since 2011 and as manager since 2014. Previously, she worked as a social worker with the residential team at Dingwall Trust from 2008. As well as supporting and supervising a large team of personal advisors, Uinita's focus is to help rangatahi build positive connections with whānau and community to support their transition towards adulthood. She supports her team to help rangatahi achieve their goals.
Steffan Sinclair
Business Services Manager
Steffan brings strong not-for-profit experience, most recently with New Zealand Opera as Director Finance and Administration. He holds honours degrees in management (The University of Waikato) and music (Victoria University of Wellington), and is a Chartered Accountant. Before focusing on finance Steffan was highly active in music both as a conductor and trumpeter. His role at Dingwall is the next professional challenge for Steffan, who likes to work at organisations that make a difference.
Our trustees
The Dingwall Trustees are a group of dedicated and passionate individuals from the Presbyterian and wider community, who provide governance to Dingwall Trust. They are determined to help the professional team provide opportunities and fulfilment to tamariki and rangatahi in need of care.
William Stevens
Chairperson
William Stevens has been a trustee since 1990 and chairperson since 2012. He has worked in the financial services industry since 1986 as a financial advisor. He is a director of Craigs Investment Partners. Previously, he has been a director of the Financial Markets Authority. He is also a trustee of the National Museum of the Royal New Zealand Navy. William is focused on building on the Dingwall Trust founding principles of developing the type of care and support suitable for the needs of young people today to provide them with opportunities and better futures.
Jayshree Das
Convenor, Finance Committee
Jayshree became a trustee in 2018. An industry leader, Jayshree set the benchmark for financial services regulatory compliance, collaborating with regulators to establish industry-wide frameworks. As a statutory director, she successfully led the New Zealand operations of a global investment bank and held the roles of chief operating officer and chief financial officer. Jayshree was also responsible for community engagement. She believes in the value of strong family bonds and that any small action can have a positive effect in the community and lives of those around us.
Tangiao Wiperi
Chair, Compassionate Fund Te Atawhaitanga Tuutohi
Tangiao, or T as she is known, is a graduate of Dingwall Trust's Education Enhancement Programme, so has first-hand knowledge of the support the Trust provides to tamariki. Along with an Auckland Rotary Scholarship, the programme helped change the course of her life. The first in her family to graduate from both high school and university, T has spent her career working in business operations, predominantly in the not-for-profit sector. Her passion is to empower others to bring about positive generational change for whānau and she believes opportunity is key.
Rev. Dr. Feiloaiga Taule'ale'ausumai Davis (Fei)
Fei was appointed to the board in 2020. In 1991, Fei was the first NZ-born Pacific Island woman (Fei's parents are Samoan born) to be ordained within the Presbyterian Church of Aotearoa NZ. Since that time, Fei has served in many ministries and roles both nationally and overseas, including the ecumenical post as the Pacific Regional Secretary for the Council for World. She also served as one of the government Christian representatives on the Inter-Faith Dialogue for the Asia-Pacific Region. She is currently minister at Pt. Chevalier Co-operating Parish and chairperson for the Auckland Regional Forum of UCANZ.
Kelly Seabourne
Representative of Jackson Russell solicitors
A representative of Jackson Russell has served on the Dingwall Trust board since its inception and it was the firm of solicitors that wrote David Dingwall's will. Kelly became a trustee in 2018 and is proud to continue in the footsteps of her predecessors at Jackson Russell, including former Jackson Russell partners, Thornton Jackson and John Jackson. Kelly is a partner specialising in a range of general and commercial property matters. Kelly is pleased to be part of the board and to help contribute to and oversee the good work of the Trust in caring for and supporting its rangatahi.
Jill Stotter
Convenor, Health and Welfare Committee
Jill became a trustee in 2016 and her working life has encompassed her love of tamariki, literature and music. She enjoyed a long career as an intermediate and secondary teacher and librarian and was a leader in the school library sector. She is also a musician, singer and choir conductor.
Jill has a long involvement with the Presbyterian Church in Howick and, more recently, at St Luke's Remuera. She loves observing tamariki develop into hopeful, thinking and caring young adults and wants to create and pass on those opportunities to other rangatahi at Dingwall Trust.
Rev Glynn Cardy
Minister St Lukes
Glynn has been a trustee since 2013 when he became the Minister of St Luke's Presbyterian Church in Remuera. St Luke's was where David Dingwall and his sister attended and taught Sunday school. Glynn has been involved in, and committed to, the welfare of tamariki throughout his ministry. He was a community worker and then the Anglican/Methodist minister in Glen Innes in the 80s and 90s and convened the local Care and Protection Panel. He has also worked in Epsom and downtown Auckland. He has led many youth groups and youth activities over the years.
Moyra Cooke
Represents St James' Church & Community
Moyra joined the Dingwall board in 2005, membership of which she sees as a priviledge. She is a lay representative of the church and community of St James. She is particularly interested in child welfare and was previously convenor of the Education and Welfare committee. Moyra is a lifelong learner and student who believes that effective education for rangatahi in care is the pathway to a better future and she keenly supports the opportunities Dingwall provides for this. She is married to Jim, they have three sons, eight grandchildren and a baby granddaughter.